Spiritually Integrated Psychotherapy (SIP) Training and Consultation
Upcoming Trainings (see "Upcoming Events" above for details)
SIP (Level 1) – 15 hours – September 9, 16, 23, 2023 – Cost $400

SIP (Level 2) – 15 hours – Sept 30, Oct 7, 14, 2023 – Cost $400
Also suitable for those in healing professions who wish for a basic understanding of integrating spirituality into healing work
or
Those wanting to take the full SIP Training, but not all at once.
See "events" above for details on scheduled trainings.
Case Consultation towards SIP Certification
For those who have completed a 30-hour SIP training
this consultation package includes
four 1-hour case consultation sessions with the trainer.
Also, between three and six 2-hour case consultation groups
equal to the number of participants – between 3 and 6
Each participant will present two cases with the trainer and 2 with the group.
Total cost per person – $600
Click on "Contact" above in the menu bar to communicate your interest in individual SIP Consultation.
---
SIP Training General Program Description
The ACPE Spiritually Integrated Psychotherapy (SIP) Training Program is a multi-disciplinary, inter-spiritual, multi-racial community of persons gathered for education, connection, and formation in the work of spiritually integrated psychotherapy. It serves licensed and pre-licensed mental health professionals (i.e., counselors, social workers, marriage and family therapists, pastoral counselors, psychologists, psychiatrists, addiction specialists, and more), as well as graduate students in any of those disciplines, who seek to explore the ways spirituality, religion, and the search for meaning influence their own lives and the lives of their clients.
The Program includes:
A 30-hour continuing education curriculum (in two 15-hour levels), offered by SIP Trainers in the communities where they live and work or by Zoom videoconferencing
A post-curriculum certification process (20 hours of consultation with a local SIP Trainer and a Peer Review)
SIP Communities of Practice where connection, learning, and professional formation can continue beyond the certification process
A Train the Trainer program to develop and support SIP Trainers
The SIP Program recognizes that high-quality therapists have become high-quality therapists over time, in formative relationships with colleagues and mentors. In addition to teaching theory and skills foundational to spiritually integrated psychotherapy, the SIP Program emphasizes personal integration, development of professional identity, and growth in a distinctive way of being.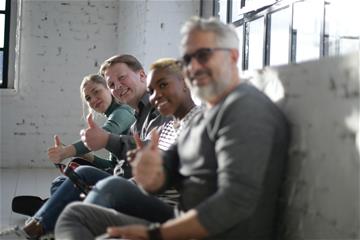 ACPE's SIP Program is an alignment with ACPE's core values:
Diversity and Inclusion
Integrity
Curiosity
Process
Service
ACPE is a Department of Education recognized organization that provides
CPE programs for spiritual care professionals of any faith and in any setting
Education, professional formation, and an organizational home for spiritually integrated psychotherapists and pastoral counselors.
Curriculum Overview
The word psychotherapy means "care of the soul" (from the Greek psyche + therapeia). While the history of psychotherapy includes theorists and practitioners with a bias against spirituality and religion, there have always been those who found effective ways to include spiritual wisdom in psychotherapeutic work. In recent years, there has been an outpouring of research and instruction in spiritually integrated psychotherapy, and empirical evidence demonstrating the therapeutic efficacy of attending to clients' spiritual beliefs and practices.
The ACPE SIP Curriculum draws upon diverse spiritual traditions and psychological research to provide practical, usable resources to help therapists integrate spirituality into their work. It teaches therapists how to elicit and make therapeutic use of their clients' spiritual perspectives and how to make ethically appropriate use of their own spiritual perspectives.
The curriculum consists of two levels of training, with each level including 5 3-hour continuing education courses.
| | | |
| --- | --- | --- |
| Course | Level 1 Course Titles | Contact Hours |
| 1.1 | Foundations and Ethics of Spiritually Integrated Psychotherapy | 3 |
| 1.2 | Developing Spiritual Conversations in Psychotherapy | 3 |
| 1.3 | Spiritual Assessment | 3 |
| 1.4 | Spiritual Interventions: Working with Spiritual Resources, Part 1 | 3 |
| 1.5 | Spiritual Interventions: Working with Spiritual Struggles | 3 |
| | Level 1 Contact Hour Total: | 15 |
| | | |
| | Level 2 Course Titles | |
| 2.1 | Spiritual Interventions: Working with Spiritual Resources, Part 2 | 3 |
| 2.2 | Spiritual Interventions: Working with Harmful Spirituality and Religion | 3 |
| 2.3 | Spirituality and Belief System of the Therapist | 3 |
| 2.4 | Spiritually Integrated Case Conceptualization, Part 1 | 3 |
| 2.5 | Spiritually Integrated Case Conceptualization, Part 2 | 3 |
| | Level 2 Contact Hour Total: | 15 |
The courses draw upon multiple modes of teaching and learning, including:
interactive seminars;
role plays;
small group work; and
case consultation.